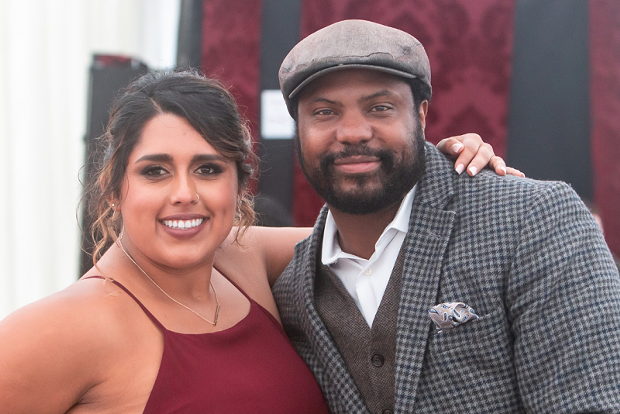 Submitted
Kayla Rodriguez and Justin Winfrey.
The families of two friends last seen alive just before the plane they were in took off from Shelter Cove on Oct. 24 have suspended their search.
Kayla Rodriguez and Justin Winfrey flew in to Shelter Cove after 7 p.m. that day. According to Cory Green, a resident of the area and a pilot, he saw their plane circle the runway after dark. The airport isn't meant for night landings, so there are no lights.
"I used my handheld [radio] and made contact," Green said. "I asked [the pilot] if he was in distress." Green said that Winfrey told him he needed assistance, so he and his parents drove down to the runway and parked with their lights on it to assist Winfrey with landing.
Green said Winfrey had a rough set down. But he and Rodriguez exited the plane safely. "I could tell he was kind shaky," Green said. "I didn't know if he didn't want to admit making a bad decision in front of his passenger, but I could see he was uneasy. … I don't think she thought there was anything out of normal."
He offered the two a ride, but they said they were going to Gyppo Ale Mill.
"Just shy of 9 o'clock, we heard the plane take off again," Green said.
When the two didn't return home, family and friends started investigating. They learned from authorities that radar last showed the plane several miles west of land over the Pacific Ocean roughly about 9:15 p.m.
The families and friends blanketed social media and worked with everyone who might be able to help in an effort to find Rodriguez and Winfrey but, they were unable to find any trace.
Last night, according to a family member, they "got final radar data … that confirms that the plane did nosedive into the ocean around the location of the last radar ping. Likely spatial disorientation given how dark it was."
Each of the two families posted on a
Facebook page
devoted to finding Rodriguez and Winfrey.
As part of a longer piece, the Winfrey family posted, "It is with a heavy heart that we announce the search efforts for Justin & Kayla have been suspended. Our families sincerely appreciate the love and support you all have shown during this difficult time. We ask for privacy as we grieve the loss of two very loved individuals."
The Rodriguez family wrote in part, "We cannot begin to express our appreciation for the love, support, and compassion we have been shown during this most difficult time…This has been one of the hardest and the most loved filled experiences of our lives. The outpouring of kindness, compassion, love, and generosity over these last 12 days has been surreal."