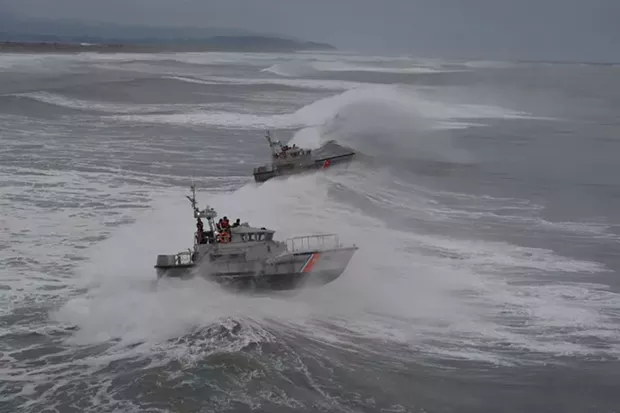 U.S. Coast Guard
When heavy seas hit the North Coast, the Coasties hit the waves.
When what the Eureka office of the National Weather Service deemed "extremely dangerous ocean conditions" hit the North Coast on Tuesday, local Coast Guard crews hit the waves.
According to a Facebook post by U.S. Coast Guard Sector Humboldt Bay, crews set out to take advantage of the conditions for Surf Operations Training.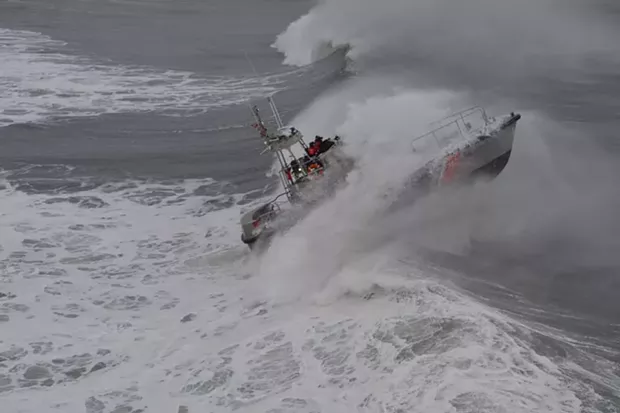 U.S. Coast Guard
Surf Operations Training off the coast yesterday.
"The crews train in these conditions so they can safely respond to mariners in distress through heavy surf," the post states.
The NWS predicted waves could reach heights of 30 to 40 feet, with "breaking waves" of 30 to 35 feet in the surf zone.
Conditions became so dangerous yesterday that the Coast Guard shut down the harbor to mariners but reopened the entrance this morning, according to the NWS.