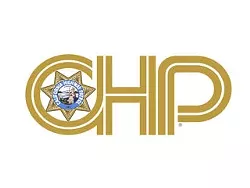 A 19-year-old Humboldt State student was killed Nov. 30 when the 1996 Honda Civic he was driving westbound on State Route 20 in the Clearlake area lost traction on the wet roadway.
According to the California Highway Patrol, the car crossed over the double yellow lines and into the eastbound lane, colliding head on with a Toyota pickup driven by Nina Watanabe, a 65-year-old Elk Grove woman heading eastbound. Watanabe and her passenger received major injuries.
The student, Kenneth Xiong, who was from Stockton, was pronounced dead at the scene.
According to a letter from Humboldt State University to the campus community today, Xiong, a sophomore, was "pursuing his degree in Fisheries Biology."
HSU is offering to help students grieving Xiong's death. The letter suggested several numbers to call, including Counseling & Psychological Services at 826-3236.
Read the CHP release (prior to Xiong's name being released) below:
On November 30, 2019, at approximately 1320 hours, Party #1, a resident of Stockton, CA was driving his 1996 Honda Civic westbound on SR-20, just west of Walker Ridge Road, at an unknown speed. At the same time, Nina Watanabe was driving her 2015 Toyota Tacoma eastbound on SR-20, just west of Walker Ridge Road, at approximately 50 MPH, within the #2 lane.

Due to Party 1's unsafe speed for the wet roadway conditions, his vehicle lost traction with the roadway, causing it to cross over the solid double yellow lines and into the eastbound lane, directly in front of Watanabe. Watanabe attempted to brake and steer her Toyota to the right; however, she was unable to avoid a collision with the Honda. The front end of the Honda collided with the front end of the Toyota in a head-on collision.

Both vehicles came to rest in the roadway blocking all lanes of SR-20 as a result of the collision. Watanabe and her passenger, Darke, sustained major injuries and were transported by ambulance to Adventist Health – Clearlake. Party #1 succumbed to his injuries and was pronounced deceased at the collision scene by medical personnel. Drugs or alcohol were not suspected to be a factor in this collision.

Party #1's identity has been withheld pending notification of next of kin.