Three years ago today, 18-year-old Jennika Lee Suazo was found dead in her home on P Street in Eureka. She was last seen on Dec. 8, 2016. After her cause of death was determined to be asphyxia, the Eureka Police Department began investigating her death as a homicide.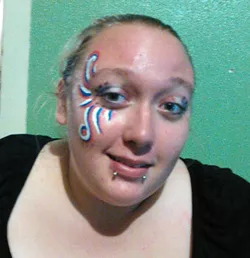 Facebook
Jennika Suazo
Her mother, Jennie Lee Seipp, said that how hard it is to wait for news of movement in solving her daughter's death. "It's coming on [three] years of her horrible passing … still no news from E.P.D. or Department of Justice."
Eureka Police spokesperson Brittany Powell said Saturday, "We are working with the Department of Justice on forensic and DNA evidence. Once all of the evidence has been evaluated and all results are received, we will follow up with any new leads and present the report to the District Attorney's Office for review and recommendations."
Powell said solving Suazo's homicide has required thorough police work.
"The Eureka Police Department is working diligently to resolve this investigation and bring Jennika's killer to justice," she said in a prepared statement. "Working through investigations where there were no eyewitnesses or other immediate identifying suspect information are time-consuming and require a level of thoroughness above and beyond most investigations to ensure a case can be filed and prosecuted in front of a jury."
The EPD asks anyone with information to contact Senior Detective Cosetti at acosetti@ci.eureka.ca.gov.