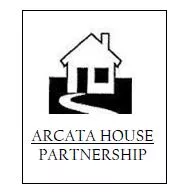 The Arcata House Partnership will be hosting meal events during Christmas week to help folks in need of a hot meal during the holiday season.
Meals will be available from noon to 3 p.m. at the nonprofit's Ninth Street annex Monday, Tuesday, Thursday and Friday.
In addition to lending a helping hand, the partnership is asking those with means to aid the effort by volunteering to cook or clean up, or by donating to the cause (cider and cinnamon sticks are a special request) or by giving clothes, blankets and socks.
To contact AHP about volunteering and/or donating, call 298-7610 or email volunteer@arcatahouse.org.
Read the release from the Arcata House Partnership:
We will be serving out of the back of our 9th Street annex, from 12 to 3 p.m. on Monday (12/23), Tuesday(12/24), Thursday (12/26) and Friday (12/27).

Volunteers for cooking and cleanup would be greatly appreciated. Donations of cider and sweets (esp. cinnamon sticks) are also welcome.

In addition, clients are in need of blankets and socks for the holiday season so AHP will gladly receive clothing contributions as well.

To contact AHP about volunteering and/or donating, call (707) 298-7610 or email volunteer@arcatahouse.org.

The Christmas week menu will include:

Monday, 12/23: Chili w/cornbread and chips
Tuesday, 12/24: Shepherd's Pie w/cranberries
Thursday, 12/26: Black beans and coconut rice
Friday, 12/27: Pasta w/meat sauce