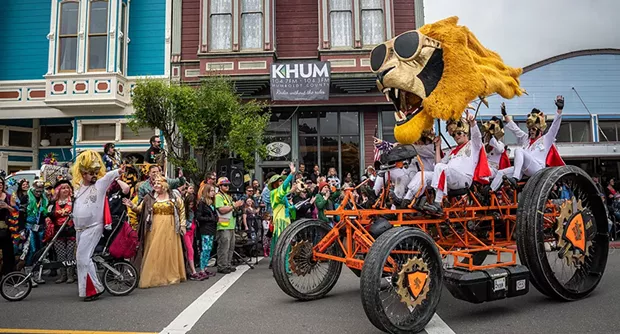 Photo by Mark Larson
Participants in the Kinetic Grand Championship arrived at the finish line on Ferndale's Main Street.
As we enter 2020, it seems fitting to look back on 2019 on the North Coast. Together, we marched and protested, laughed and cried, fought and danced. We even zombied. And local photographer Mark Larson was there to capture much of it, camera in hand and a smile on his face. Below we share a slideshow of some of his favorite shots from 2019.
28 slides