Marcelli's Italian Restaurant, the mom and pop joint run by the family that's been making ravioli in Eureka for 90 years, will close for good after tonight's dinner service. The ravioli will still be made in the back and shipped to stores for at least a little while, but the Marcelli family has no comment yet on long-term plans for the business and the building, which it owns.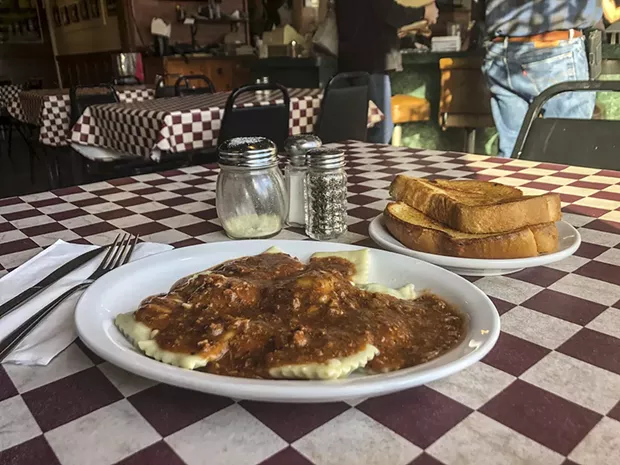 Photo by Jennifer Fumiko Cahill
Last call for ravioli and meat sauce at Marcelli's Italian Restaurant.
The recipe for ravioli and sauce dates back to Attilio Marcelli, who immigrated from Northern Italy, partnered with two other men on a Eureka factory in 1911 and later bought it outright. The ravioli factory has been passed down father to son, ending with Angelo and his son Mike who run the business Mike's great grandfather started, with Angelo's wife, Roberta, handling the cooking in the Fifth Street restaurant.
The family decided back in May to shut down, says Mike Marcelli, adding that it's lack of help, not lack of business that led them to the decision. "If we could find help to cook, we'd still be doing it," he says. He says it was either close now or in another four years at the most anyway, and his parents would like to travel and enjoy life.