A Eureka man was killed last night in a crash on the U.S. Highway 101 safety corridor.
According to CHP, William Clymer, 42, was attempting to turn onto the Indianola Cutoff from the southbound lanes when his GMC Jimmy was hit on the passenger side by a vehicle traveling northbound and overturned.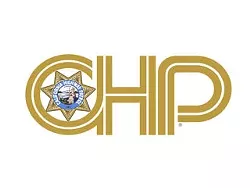 Emergency personnel responded to the 6:10 p.m. crash and Clymer was pronounced dead at the scene despite attempts to provide medical aid.
Neither the driver nor the passenger in the other vehicle was injured. All of the parties involved were wearing seatbelts and alcohol is not believed to be a factor.
CHP ask anyone with information to call 822-5981 or email humboldt_area.humboldt_area@chp.ca.gov.
Read the full CHP release below:
On 01-14-2020, at approximately 610 PM, the Humboldt Area CHP responded to a two vehicle collision on US-101 at Indianola Cutoff. Upon CHP arrival, it was determined that a 1991 GMC Jimmy, being driven by 48 year old William Clymer of Eureka, was attempting to turn from southbound US-101 to Indianola Cutoff.

A 2019 GMC Yukon, being driven by 42 year old Michael Snorden of Indianapolis, collided with the passenger side of the GMC Jimmy as it crossed the northbound lanes. The impact caused the GMC Jimmy to overturn. Emergency medical personnel arrived on scene and provided aid to Mr. Clymer. However, Mr. Clymer succumbed to his injuries and was pronounced deceased by medical personnel.

The Humboldt County Coroner's office has subsequently made notifications to Mr. Clymer's immediate family.

Neither Mr. Snorden, nor his passenger, 34 year old Donna Rim of Alpharetta, GA, suffered any injuries as a result of the collision.

Alcohol is not believed to have been a factor in this collision.

The CHP Humboldt Area Office is continuing to investigate this collision and asks anyone who may have information to contact the Humboldt Area CHP Office at 707-822-5981 or send an email to humboldt_area.humboldt_area@chp.ca.gov.