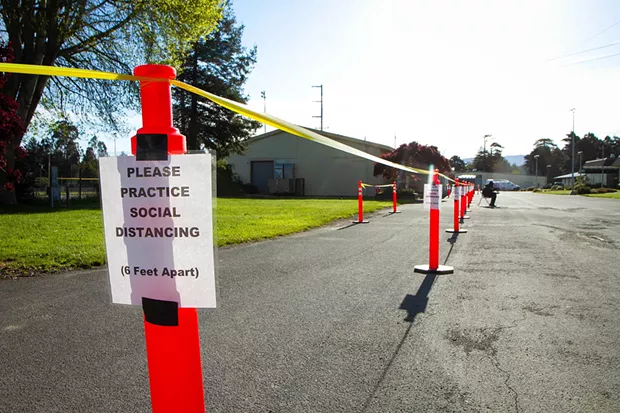 County of Humboldt
The Redwood Acres testing site.
With COVID-19 testing by appointment now available to Humboldt County residents at Redwood Acres Fairgrounds in Eureka, here's a bit more information on the process and what to expect.
Priority is given to people in high-risk groups and essential workers but others with mild or no symptoms can schedule a test
online here
or by calling (888) 634-1123, if they don't have internet access.
"The more we test, the more we understand about how this virus is behaving in our county," Humboldt County Public Health Officer Teresa Frankovich said in release earlier this week.
Those who have medical insurance will have their provider billed but there are no co-pays or other fees. For individuals without insurance, the test will be paid for by the state.
Watch the video below for a walk-through of the process and the testing.