Mark McKenna
Two of the organizers of the special event, Lori Ruiz, left, and Michelle Bushnell, stand with another of the senior portraits.
Communities throughout the nation are searching for meaningful ways to honor high school and college graduates at a time when the COVID-19 Crisis mandates social distancing.

Southern Humboldt parents and businesses though have found one small way–they put up a large poster for each of the South Fork High School Class of 2020 graduates.
The parent of one of the graduating seniors, Lori Ruiz, found the idea online and shared it on Facebook. Then Southern Humboldt Chamber of Commerce President, Michelle Bushnell, offered to help make the presentation happen. Jim and Tammy Clary also helped. And, long-time business owners in the area, Jim and Marie Johnson, provided the money for the posters.
✖
SLIDESHOW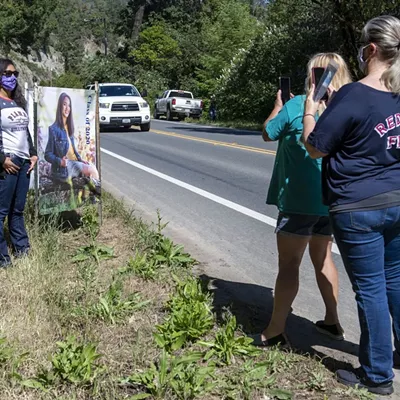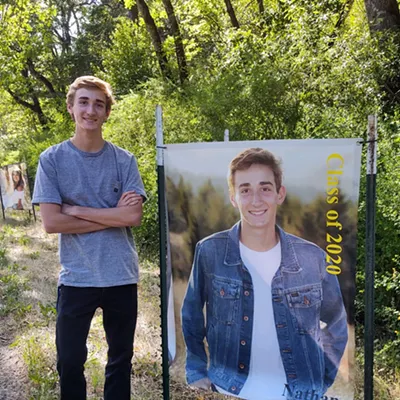 CLASS OF 2020 CELEBRATION IN SOUTHERN HUMBOLDT
By Mark McKenna
Click to View 4 slides