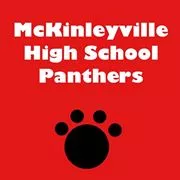 The
Lost Coast Outpost
reports that faculty and staff at McKinleyville High School trekked from Orick to Eureka today to place homemade signs on the lawns of graduating seniors, who along with others across the county and the nation are missing out on the traditional rites of passage at this major milestone.
According to the story, about 30 people were involved with organizing, creating and transporting the special deliveries. Other communities, including
Fortuna
and
Southern Humboldt
, have embarked on similar efforts to celebrate the class of 2020. Read the full story
here
.