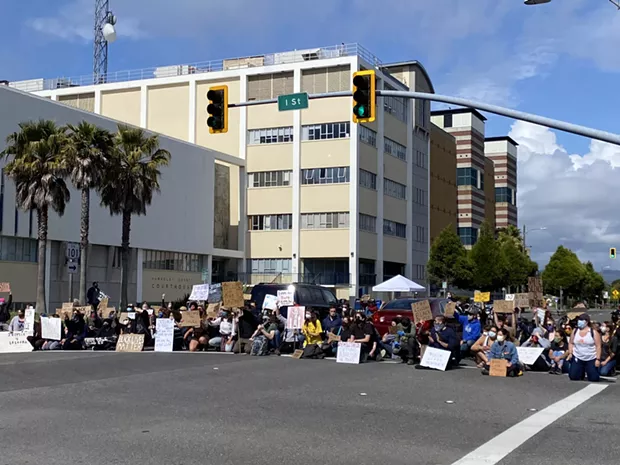 Mark McKenna
Scene at today's protest at Fifth and I Streets.
About 100 or so demonstrators gathered at the Humboldt County Courthouse on Saturday to protest the May 25 death of George Floyd at the hands of police in Minneapolis, Minnesota.
This latest protest was smaller than two previous ones in the city and came on the heels of several other peaceful gatherings from
Southern Humboldt
to
Fortuna
to Arcata.
The Eureka Police Department sent out a Facebook post just after 5 p.m., saying that Fifth Street at I Street is currently closed to traffic due to the march and asked motorists to use caution in the area and use alternative routes.
7 slides