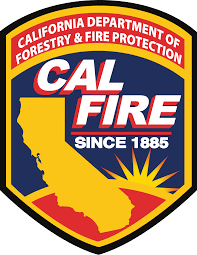 Due to atmospheric conditions changing, Cal Fire Humboldt-Del Norte unit will be suspending outdoor vegetation burning in Humboldt, Del Norte and western Trinity counties.
Cal Fire would also like to remind residents to celebrate responsibly during the Fourth of July, as only fireworks with the "Safe and Sane" logo are legal for use in California. Local jurisdictions may have additional restrictions in place as well.
"CAL FIRE is warning the public of the state's zero-tolerance regarding the use or sale of illegal fireworks. CAL FIRE is working closely with local law enforcement and firefighting agencies to seize illegal fireworks and prosecute those found in possession of them," an email from Cal Fire Battalion Chief Paul Savona states.