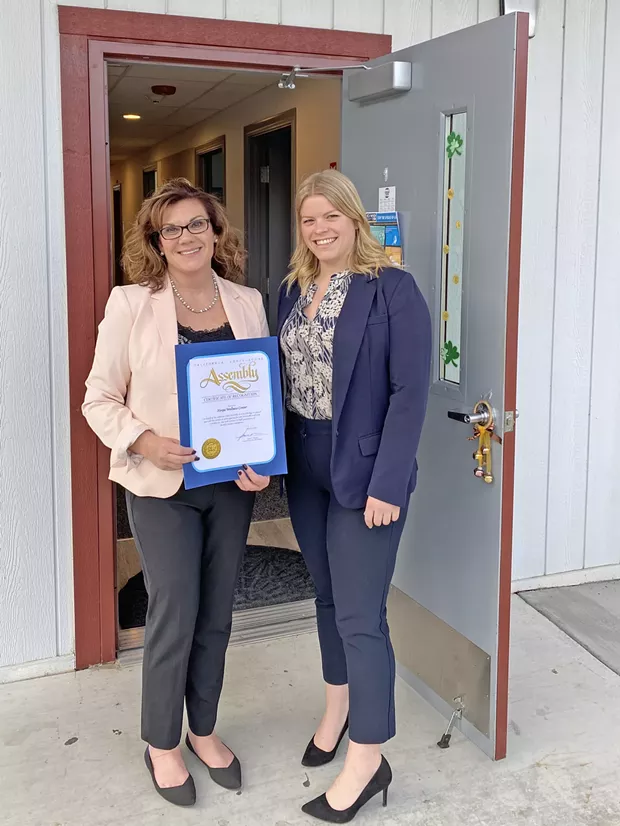 The Yurok Tribe has appointed Angie Brown as the COVID-19 Public Health Officer for its incident command team.
"We are very grateful to have Ms. Brown on our team," said the Chairman of the Yurok Tribe Joseph L. James in a release. "She is going to play a pivotal role during the next phase of this ever-evolving emergency."

According to the release, Brown will be overseeing the Yurok Public Health Task Force, which is responsible for developing and implementing plans to prevent the spread of COVID-19 on the Yurok Reservation.
Brown, who has over 25 years of experience in local public health and is the , will also be providing medical oversight on the enforcement of the tribe's Public Health Ordinance and other related regulations.


<!—EndFragment—>
<!—StartFragment—>"I have spent my entire career cultivating a professional skillset to address complex health issues in our community," Brown said in the release. "I am excited to help the community in this new capacity and am looking forward to building upon all of the great work that has been accomplished to date and continuing in an effort to create community wellness and prevention through a culturally sensitive, holistic and trauma-informed/resiliency approach."

Brown is the Credentialed School Nurse for the Klamath-Trinity Joint Unified School District and has served as the Public Health Nurse for the Humboldt County Department of Health and Human Services, where she worked on communicable disease control and prevention.

There have not been any confirmed COVID-19 cases on the Yurok Tribe Reservation, states the release.

Read more about Brown in the press release below.

See related PDF
Can't see the PDF in mobile view? Try desktop view.