Oh, the places you'll go, Crabs, go.
CSU Bakersfield junior and former Humboldt Crabs MVP Damian Henderson signed a professional contract with the Cincinnati Reds on Friday. Cue the cowbell.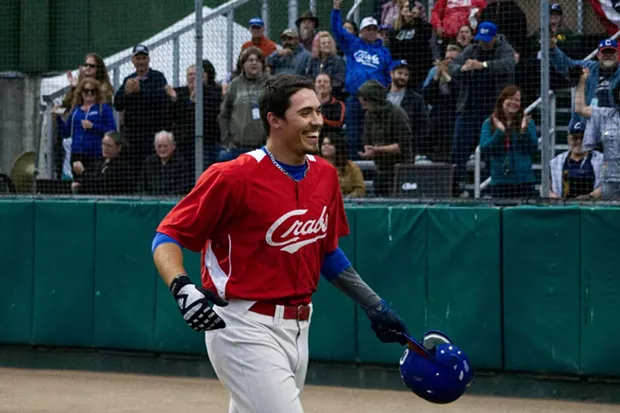 Matt Filar
Damian Henderson
The Humboldt Crabs gave a shout out to their former teammate on Twitter on Saturday and signed off with hashtag #lifeasacrab.
We share the sentiment. Congrats, Damian.