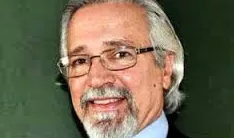 County counsel Jeffrey Blanck and the county of Humboldt have been told to find a way to settle their differences by a federal judge, who also blocked the board of supervisors from meeting to consider the status of his employment, the
Times-Standard
reports.
According to the story, Blanck — who filed
legal action
against the county, other administrators and an outside attorney and law firm after he was placed on
paid administrative leave
back in March of 2019 — says he still has not been informed about any specific charges allegedly filed against him regarding his conduct on the job.
Another court hearing has been set for July 23.
Read the full story
here
.