A man was shot in Eureka this evening, possibly in an altercation with police.
Law enforcement sent reverse 911 calls to residents in the area of Lowell and Henderson near St. Bernard's Academy in Eureka, asking residents to shelter in place as officers attempted to deal with a distraught individual shortly before 8 p.m.
At about 8 p.m., scanner traffic indicated a distraught man fired shots. About 20 minutes later, more shots were fired and a report came over the scanner that the man was "down." At about 8:40 p.m., an ambulance left the scene en route to the hospital.
We'll update this post with additional information as we can.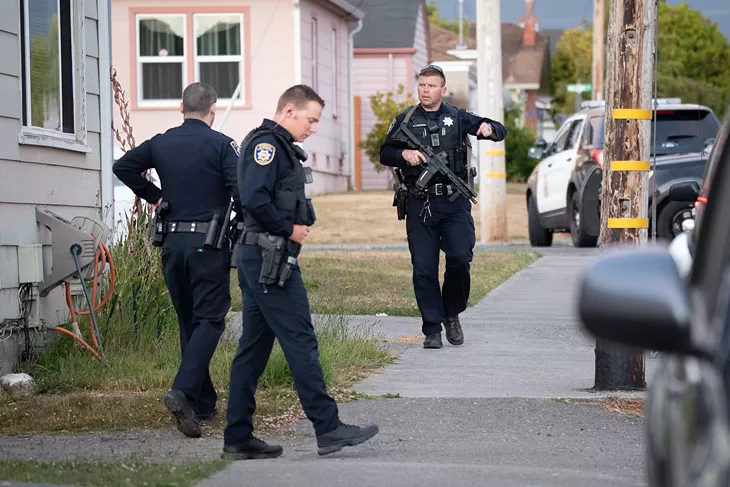 14 slides