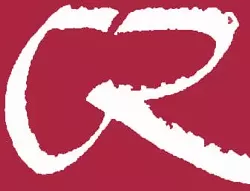 College of the Redwoods Workforce and Community Education will offer an expanded pharmacy technician program virtually for the Fall 2020 semester.
Students that are interested in the program can attend a virtual information session on Aug. 8 at 10 a.m. and Aug. 18 at 6 p.m. Register by calling (707) 476-4500.<!—EndFragment—>
"These information sessions are a great way to discover more about the program and what it takes to be a licensed pharmacy technician in California," the release states.
According to the release, classes will be held online Saturdays from 9:00 a.m. to 12:30 p.m. and Tuesdays from 6 p.m. to 9:30 p.m. beginning September 12, 2020, and ending February 6, 2021.
Read the full release below.
College of the Redwoods Workforce and Community Education
Introduces New Pharmacy Technician Program


College of the Redwoods Workforce and Community Education will offer the expanded Pharmacy Technician Program in an online format for the fall 2020 semester. Interested students can attend a free, online information session on Saturday, August 8 at 10:00 a.m. or Tuesday, August 18 at 6:00 p.m. These information sessions are a great way to discover more about the program and what it takes to be a licensed pharmacy technician in California. Register by calling (707) 476-4500.

The program instructor, Dr. Kyle Bigham, is a local pharmacist who earned a Doctorate through the University of Washington. Classes will be held online Saturdays from 9:00 a.m. to 12:30 p.m. and Tuesdays 6:00 p.m. to 9:30 p.m. beginning September 12, 2020 and ending February 6, 2021.

The Pharmacy Technician Program consists of 140 classroom hours and a 120-hour externship, where students will be placed at a local pharmacy to hone their pharmacy technician skills in a workplace setting. Additionally, the program qualifies students to sit for and to be prepared for the ExCPT (National Healthcareer Association) and PTCE (Pharmacy Technician Certification Board) exams. The program meets the education requirements of the California Board of Pharmacy, therefore, national certification is not required, but is encouraged.

Anyone interested in learning more about the pharmacy technician program or other programs offered through Workforce and Community Education may call (707) 476-4500, or go to https://www.redwoods.edu/communityed/classes