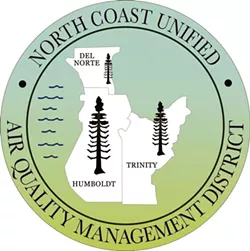 The North Coast Unified Air Quality Management District has released an air quality report for the North Coast as fires have been breaking out throughout the region.
According to the report, Humboldt County coastal areas are expected to continue having a "Good" air quality index with periods of "Moderate" air quality index possible during the evening. Orleans, Weitchpec, and Hoopa should see "Good" to "Moderate" conditions with periods of "Unhealthy for Sensitive Groups."
The report states that "the current weather forecast of high temperatures and low humidity for the next several days will result in increased fire activity and smoke impacts to areas adjacent to the fires."
Read the full air quality report below.
<!—EndFragment—>
See related PDF