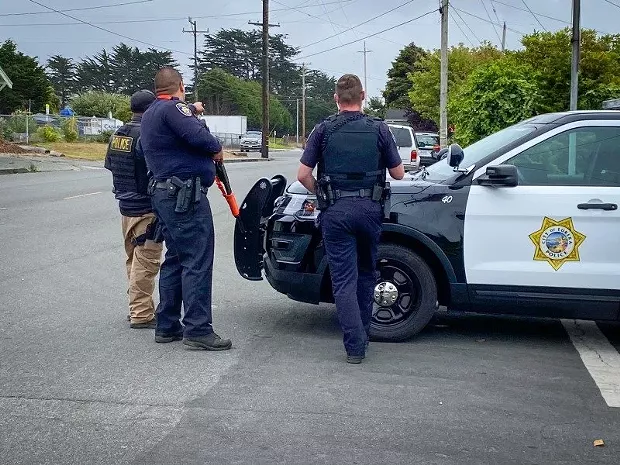 Mark McKenna
Officers at the scene.
Eureka Police are on Central Avenue near Winco after multiple people called 911 reporting that a man with a pellet gun was in the backyard of his prior residence yelling he wants to die.
Officers escorted a woman who was in the residence out of the home.
UPDATE 5:19 p.m.: According to a report from the dispatcher to the Incident Commander, a mental health negotiator has just reached the scene and was being directed to the correct area to contact the man.