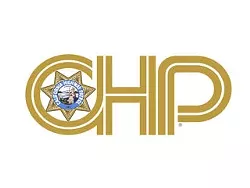 The California Highway Patrol has identified the two victims of Wednesday's fatal collision on State Route 255 off the Samoa Bridge as 52-year-old Eureka resident William Bryant Montgomery and 42-year-old Arcata resident James Rowland.
Read the full update below.
UPDATE: 08-07-2020
The Humboldt County Coroner's Office has identified the victims of Wednesday's collision and notification has been made to next of kin. The driver has been identified as 52 year old William Montgomery of Eureka. The passenger has been identified as 42 year old James Rowland of Arcata.

On 08/05/2020, at approximately 2:30 AM, the Humboldt Area CHP received a call of a vehicle off the road and into the water on northbound SR-255 near the third span of the Samoa Bridges. A pedestrian in the area observed a vehicle submerged in the water on the east side of the bridge and walked into Eureka to make a call to 911. Upon CHP arrival, it was determined that a 2007 Chevrolet Malibu had been traveling northbound on SR-255, south of the third span of the Samoa bridges, when it left the roadway for unknown reasons. Emergency personnel responded to the scene and located two adult males in the submerged vehicle. Life saving efforts were started and both parties were transported to St. Joseph's Hospital. However, both occupants of the Malibu succumbed to their injuries and were subsequently pronounced deceased. The Humboldt County Coroner's office is coordinating notification of next-of-kin for each of the involved parties and their identities are being withheld pending that notification.

It is not known if alcohol and/or drugs were a factor.

The CHP Humboldt Area Office is continuing to investigate this collision and asks anyone who may have information to contact the office at 707-822-5981 or send an email to humboldt_area.humboldt_area@chp.ca.gov.