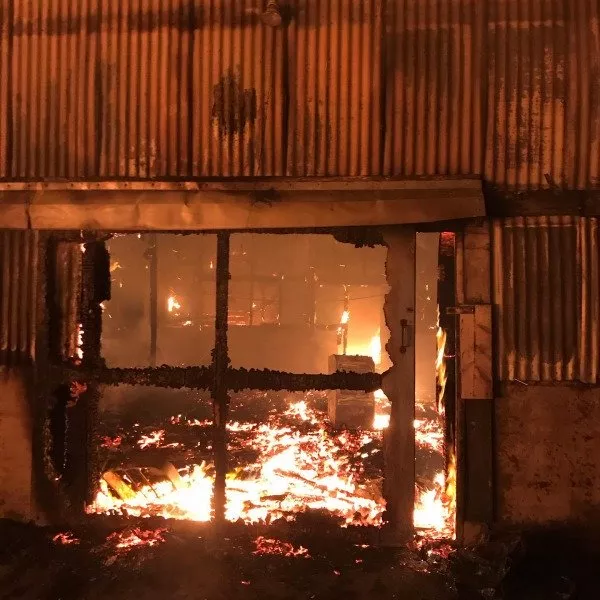 Arcata Fire Protection District
Before 6 a.m., the Arcata Fire Protection District began fighting a barn fire on Mad River Road in the Arcata Bottoms.
Multiple agencies responded to fight the fire and keep it from spreading to a residence and another barn. According to a Facebook post from Arcata Fire, "Loleta Water Tender(WT), Fortuna WT, Westhaven WT, Humboldt Bay Fire WT and Chief, Blue Lake WT and Chief, Samoa Engine and Chief, Fieldbrook Engine, Kneeland WT and Chief, two Arcata Engines and two Chiefs are on scene attempting to control the fire… ."
This is the second barn fire within a week. (See
here
for more on the first, which totally destroyed a barn and smoldered for days.)
Just before 8 a.m. some resources were being released from the incident which indicates the fire is coming under control. We'll update when we have more information.
UPDATE: Just before 8:45 a.m., Arcata Fire posted the following to its Facebook page: "Fire is controlled and mutual aid units are being released. Arcata firefighters are extinguishing hot spots. No injuries reported. We thank our neighboring agencies for their continued support and hard work."
Arcata Fire Protection District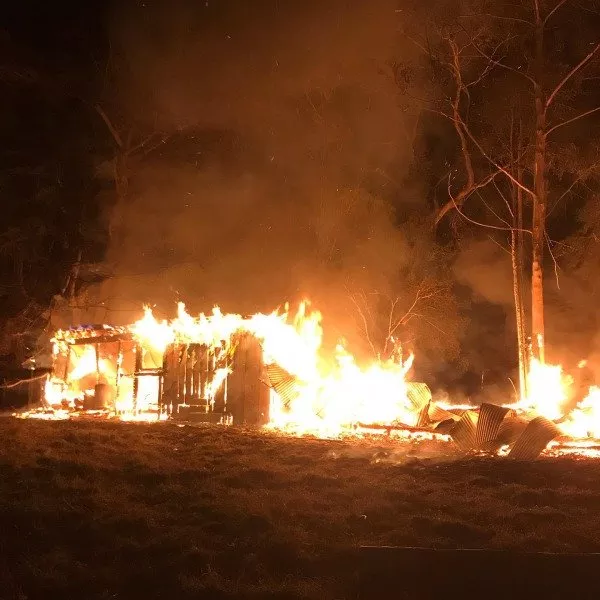 Arcata Fire Protection District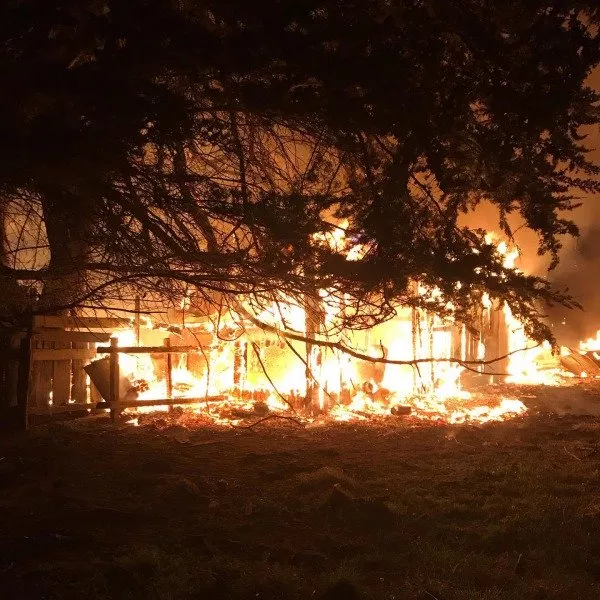 Arcata Fire Protection District
Arcata Fire Protection District