On Wednesday, the Humboldt County Sheriff's Office not only assisted the DFW on serving a search warrant in the Sprowel Creek area and served their own search warrants on properties in Shelter Cove, but they conducted an investigation associated with murder suspect, Ryan Tanner.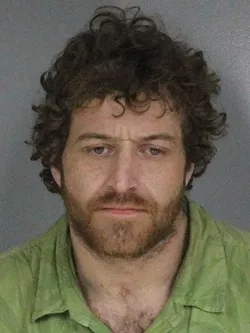 Late yesterday, Samantha Karges, spokesperson for the department told us via email, "On September 2, the Humboldt County Sheriff's Office Criminal Investigations Division served a second search warrant at a property associated with Ryan Tanner. The purpose of the search warrant was to follow up on information received by our department regarding evidence possibly on the property linking Mr. Tanner to additional crimes."
On February 17 of this year, the Sheriff's Office conducted a SWAT team operation for Tanner on Crooked Prairie Road west of Redway. Tanner was wanted for the murder of a popular homeless man, Jason Todd Garrett. Tanner fled from law enforcement reportedly on a red ATV while carrying a AK-47. By evening, he was located at the home of a childhood buddy and surrendered.

The Sheriff's Office said in a press release at the time that investigators had "discovered evidence indicating a homicide had occurred." They charged Tanner with murder (PC 187), exhibiting a firearm (PC 417(b)), false imprisonment (PC 236) and criminal threats (PC 422). He is being held without bail.
On the 19th, the Sheriff's Office stated in another press release that further investigation of the property resulted in the discovery of human remains and on February 24, they identified those remains as belonging to 33-year-old Jason Todd Garrett.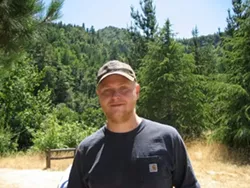 Despite persistent rumors of other victims, Karges told us yesterday that none were located but she declined to tell us if any other evidence was found. "To answer your question directly," she wrote, "no bodies were located during this search. However, due to this being an active criminal investigation, I am unable to release more details regarding this warrant."