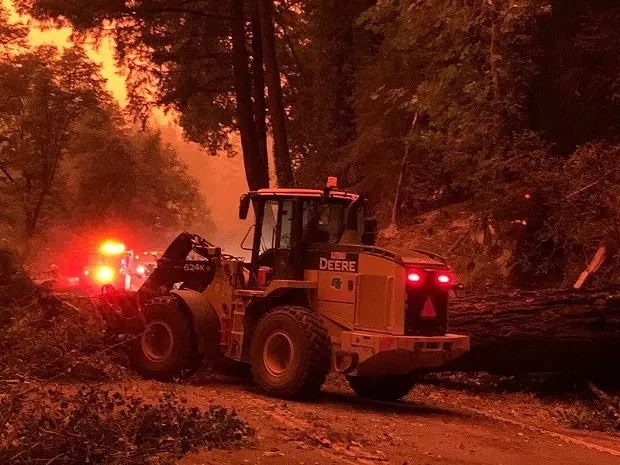 Caltrans
Caltrans' crews working to reopen U.S. Highway 101 during the Oak Fire.
U.S. Highway 101 reopened to through traffic this evening. The Mendocino County Sheriff's Department Twitter account tweeted, "Highway 101 is now open! Please share!"
The main artery from Oregon to Los Angeles has been closed since Sept. 7 after a quick burning fire send residents fleeing.
The Sheriff's Department's tweet warned this does not mean other roads in the area of the Oak Fire have also reopened. The account particularly noted, "But Brooktrails is NOT open."
The department then followed up with confirmation from the road.