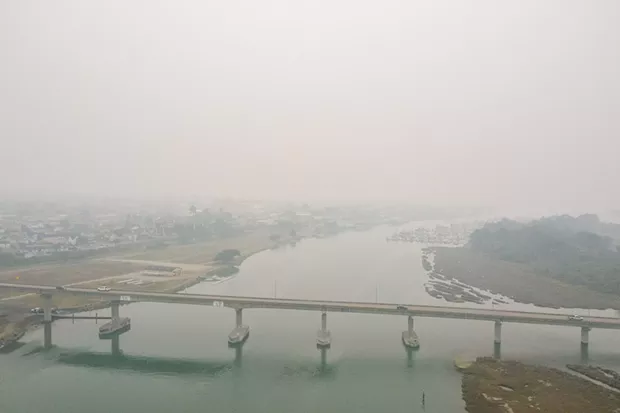 Mark McKenna
Eureka socked in with a smoky haze on Sept. 11.
Air quality throughout much of Humboldt County is likely to be considered "very unhealthy" today and people should avoid prolonged exposure or heavy exertion outdoors.
The North Coast Unified Air Quality Management District issued a press release this morning noting that the area's air quality remains severely impacted by fires burning to the north, south and east of the county. The district has issued an air quality advisory from Rio Dell to Trinidad, and inland in the areas of Orleans, Weitchpec, Hoopa and Willow Creek, as well as south in Garberville and Redway.
"Fire growth and smoke production is expected to continue today," the release states. "Smoke impacts are expected to be 'Unhealthy' to 'Very Unhealthy' throughout much of the area. Slightly higher southerly winds are expected today and tomorrow. This may bring small improvements to some areas; however, air quality is likely to remain in the 'Unhealthy' range due to the large amount smoke still being produced by multiple fires.
Residents are urged to minimize outdoor activities, especially exercise, stay indoors when possible with windows and doors closed, only run air conditioners and fans if they don't bring smoke in from outside and refrain from smoking, frying food or other activities that "will create indoor air pollution."
People with lung or heart disease are advised to closely monitor their health and contact their doctors immediately if they have symptoms that worsen.
See the full press release copied below, as well as a slideshow of photographs taken yesterday by local photographer Mark McKenna.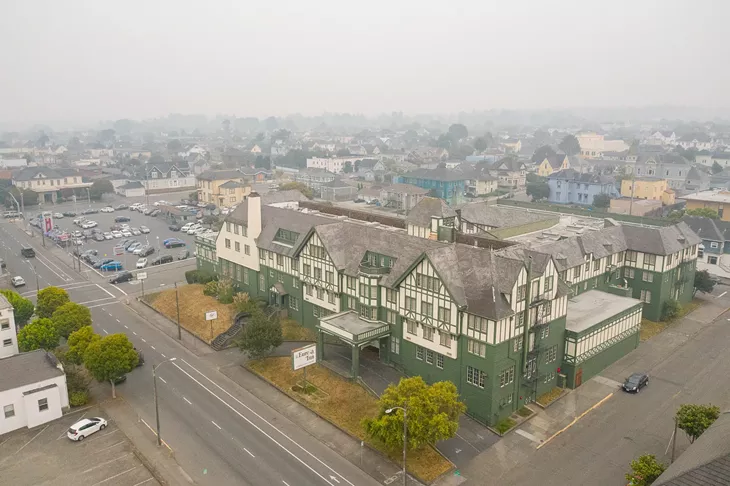 14 slides
See related PDF