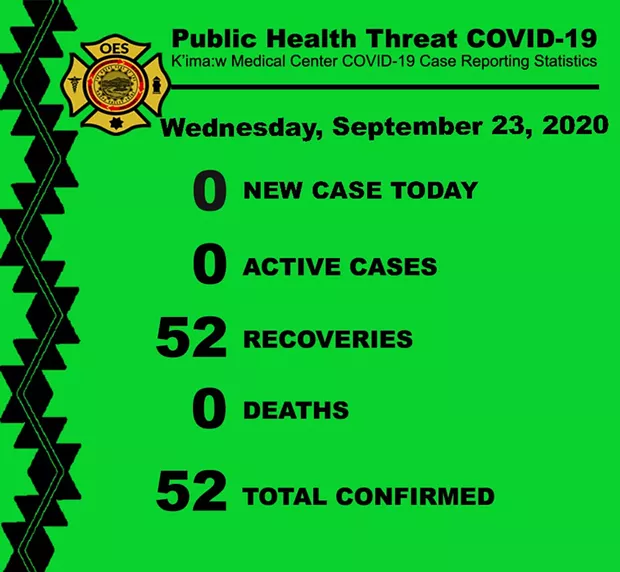 The Hoopa Valley Tribal Office of Emergency Services COVID-19 Incident Management Team today confirmed no new COVID-19 cases at the K'ima:w Medical Center for the ninth day in a row.
The total number of cases stands at 52, with all currently considered recovered.
More information can be found at
https://hoopaoes.org
.