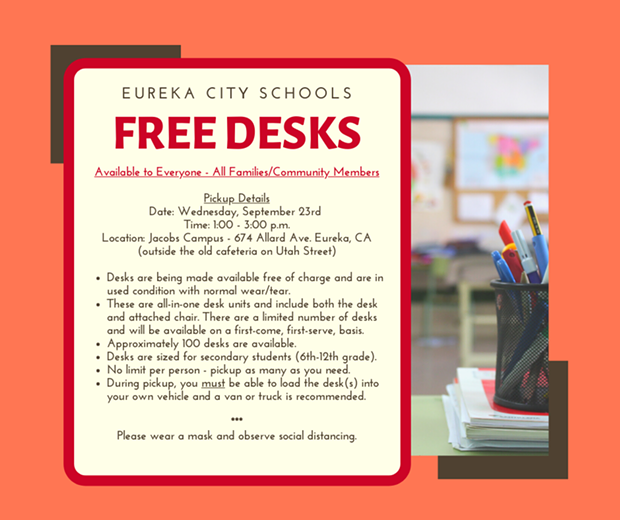 With most of Humboldt County's school children learning at home these days, everywhere from kitchen tables and living rooms to backyards are becoming makeshift classrooms.

If you are missing a desk, Eureka City Schools might be able to help.

The district will be giving away around 100 desks today on a first-come, first-serve basis at the Jacobs Center. The desks, which are available to families and community members, are used with "normal wear and tear" and sized for sixth to twelfth graders.

The giveaway will take place from 1 p.m. to 3 p.m. The desks will be stacked at the old Jacobs cafeteria off Utah Street, across from McCullens Avenue. Those who want a desk must be able to load it themselves and are asked to wear a mask and practice social distancing.