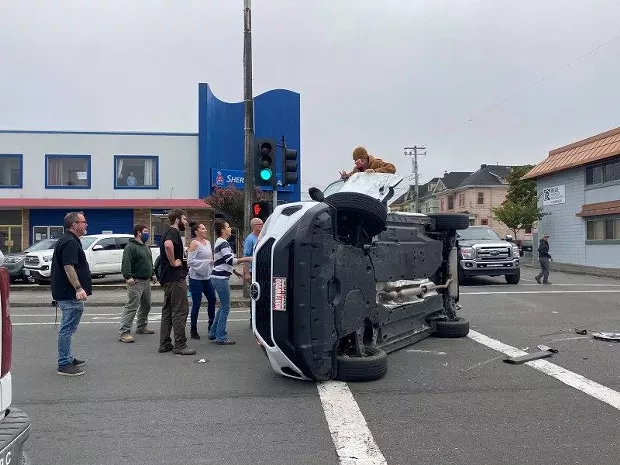 Mark McKenna
A man helping the driver getting out of a vehicle on its side.
About 3:50 p.m., a collision occurred at the intersection of 7th and E in Eureka.
Multiple eyewitnesses are saying the white car ran the red light.
E is blocked at 6 and 8th.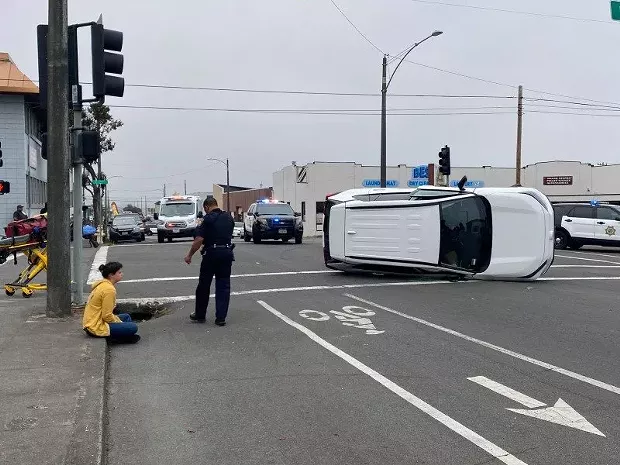 Mark McKenna
The driver of the white vehicle sits on the curb while an officer stands nearby.