Mark McKenna
Mario Fernandez, a union organizer with UFCW, came out to support nurses picketing in front of St. Joes on Monday.
Nurses at St. Joseph Hospital and their supporters joined an informational picket yesterday afternoon in front of the Eureka grounds. According to Lesley Ester, RN and chief nurse representative for the California Nurses Association, the hospital is beginning new cardiac telemetry units without the proper technology in place or the training nurses need to safely operate the specialized equipment completed.
In a statement, St. Joseph spokesperson Christian P. Hill said the hospital had already pushed back the planned date from mid-September to this week to "provide additional time for discussion with CNA representatives."

"We've heard from patients, families, physicians and caregivers that the current model of patient transfers from the Progressive Care Unit (PCU) to the Medical Surgical Unit (Med Surg) when more intense monitoring is no longer needed, fragments care and makes communication more challenging," the statement reads. "The changes we are implementing will address this issue."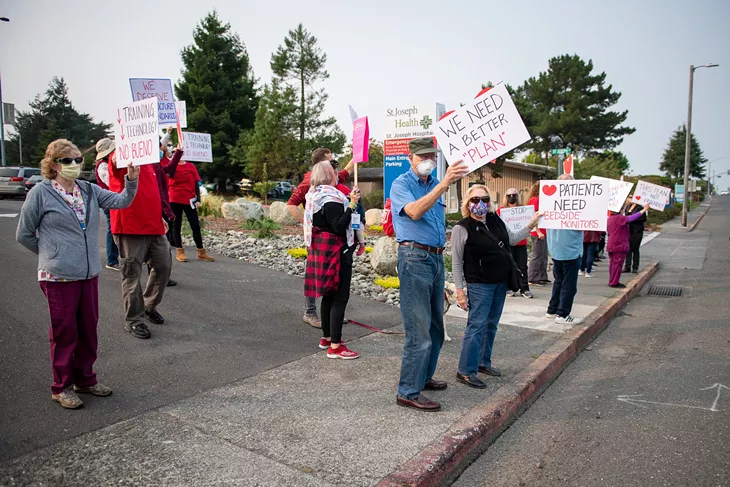 7 slides