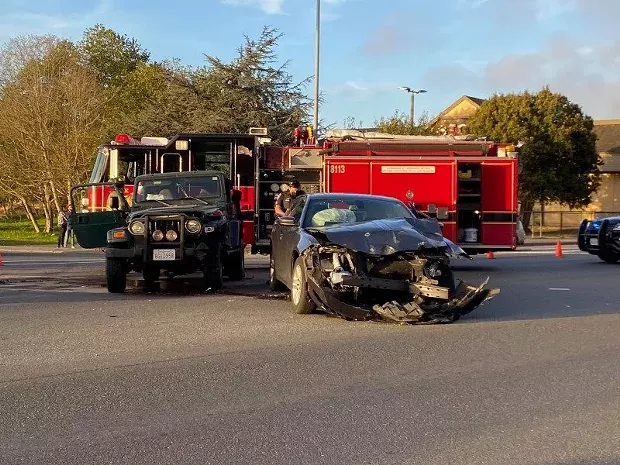 Mark McKenna
A two-car crash this afternoon by the Bayshore Mall.
About 5:45 p.m., two vehicles collided at the Bayshore Mall.

Southbound traffic is backed up from Truesdale to Vigo on Broadway with both lanes closed. But northbound traffic is open though slightly slowed. Southbound traffic is being diverted through the mall.