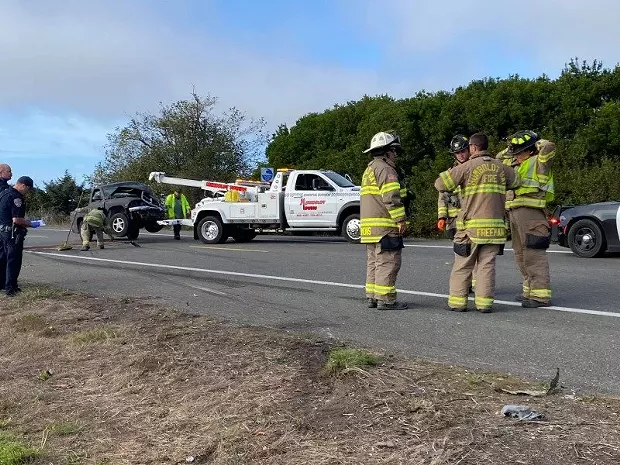 Mark McKenna
Scene of the Samoa Bridge crash.
Humboldt Bay Battalion Chief Chris Emmons said four patients were taken to the hospital with moderate and major injuries after a Dodge truck and a SUV collided head on while crossing the Samoa Bridge just before 4 p.m.
The road was temporarily closed in both directions but one lane is now open and both will be soon. Please be cautious because crews are still clearing the area.