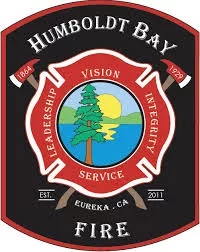 Humboldt Bay Fire has enacted new restrictions in light of the county's movement to the "Substantial" Red tier because of increasing COVID-19 cases.
Effective immediately, Humboldt Bay Fire is temporarily suspending all non-essential contact with the public including hybrid CPR classes, smoke detector installations, fire extinguisher training, and other public education in addition to closing all stations to members of the public.
Read the full press release below.
See related PDF