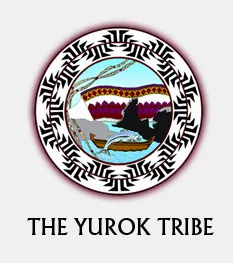 The Yurok Office of Emergency Services announced today that two more Yurok Reservation residents have tested positive for COVID-19, bringing the total case count to five.
According to a press release, the new cases involve residents who live on the east side of the reservation. The release states the Yurok Office of Emergency Services staff, in collaboration with Humboldt County health representatives, have begun implementing contact tracing to reduce the potential for additional transmissions.
"As the spread of COVID-19 accelerates in the surrounding area, it is critical for everyone to continue practicing all of the recommended personal safety measures, such as wearing a mask while outside of the home. These safety measures offer the most effective means of keeping our elders and the whole community safe," said Serene Hayden, the Yurok Tribe's Incident Commander. "If you feel even slightly unwell, please refrain from visiting public places and take advantage of the free COVID-19 testing on both sides of the reservation. There is no limit on how many times you can get tested."
The Yurok Tribe is offering free COVID-19 testing to all residents and Yurok Tribe-affiliated staff. The testing takes place multiple times per week in the parking lots of the Weitchpec tribal office and Redwood Hotel Casino.
Yurok reservation residents can find testing information on the Tribe's Facebook page
here
and at
www.Yurokoes.org
.
For information about testing in Humboldt County, click
here
.
For information on COVID-19 testing in Del Norte County click
here
.
For more information on the two new cases, read the full press release below.
See related PDF