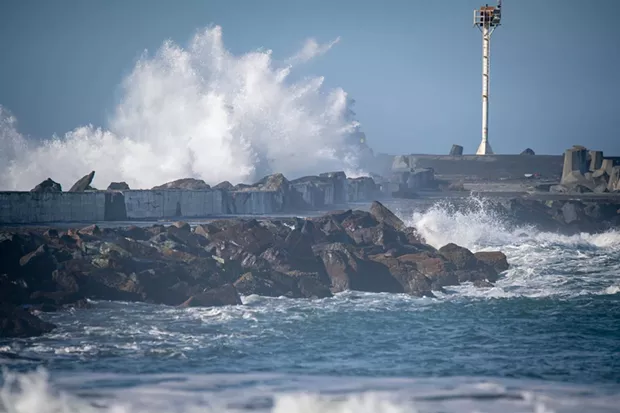 Mark McKenna photos and video
Waves breaking over the North Jetty today.
UPDATE: The victim is being transported via a Coast Guard helicopter for medical treatment in unknown condition, according to the sheriff's office.
PREVIOUS:
The Humboldt County Sheriff's Office reports a 67-year-old woman swept off the North Jetty today as high surf hits the area has been rescued from the water, with CPR being performed at the scene.
A member of the Humboldt County Sheriff's Office walks with a family member of the woman as she was pulled from the surf and was administered CPR.
The sheriff's office and the Coast Guard responded to the incident, according to a HCSO tweet.
The National Weather Service Eureka has issued a high surf advisory along the North Coast as waves up to 28 feet are expected today through noon Tuesday.