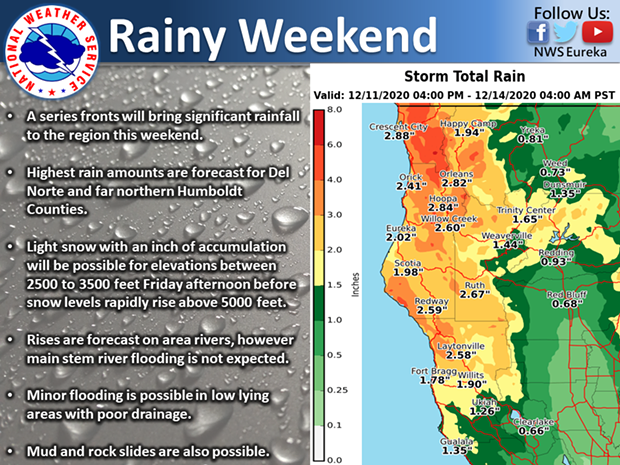 Rain is heading back to Humboldt County this weekend, according to the Eureka office of the National Weather Service.

Between late Friday afternoon and early Monday morning, somewhere between 1 to 3 inches of rain is expected to fall, with the highest amounts probable in Del Norte County and Northern Humboldt County. There might even be some "light snow: in the 2,500 to 3,500 feet zone on Friday afternoon but it will likely be fleeting, with any flurries upward of 5,000 feet.

Mudslides and rockslides are possible by Sunday afternoon, according to the NWS Facebook post.

While no main stem river flooding is expected, some low-lying areas, especially with poor drainage, might see some. Once this storm passes, more are expected to follow next week, likely with more rain.