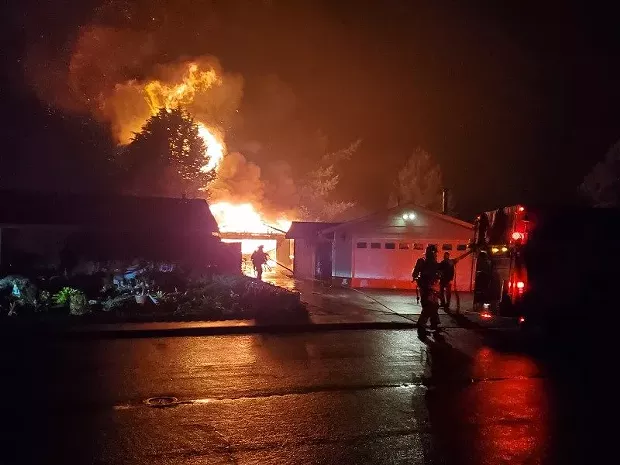 Photos by Josh Nikolauson
A shop was fully engulfed in flames on Holly Drive Friday night.
The Arcata Fire District responded to a fire in a detached shop in the backyard of home on Holly Drive in McKinleyville around 11:20 p.m. Friday, which led to the evacuation of nearby homes for a time before firefighters were able to get the blaze under control, according to Redheaded Blackbelt.

According to a AFD Facebook post, firefighters were able to save the home but the building was destroyed. There were no injuries. No other details were immediately available.