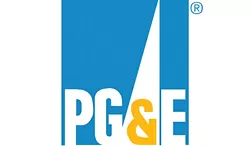 UPDATE: Most customers have had power restored after what PG&E preliminarily identified as "an equipment issue." Only 20 customers are still without power at this time according to PG&E's Outage Map.
PREVIOUS: Just before 2 p.m., power went out in Garberville following what residents described as either a loud pop or a boom. One resident suggested a transformer has blown.
PG&E is reporting that 497 customers lost power in the incident. They state on their outage site their regular four to five hours estimate before power is restored, but that is just their normal rough guess until they have a chance to view the situation. As of 2:15 p.m., PG&E does not show that a technician has yet arrived to assess the situation.