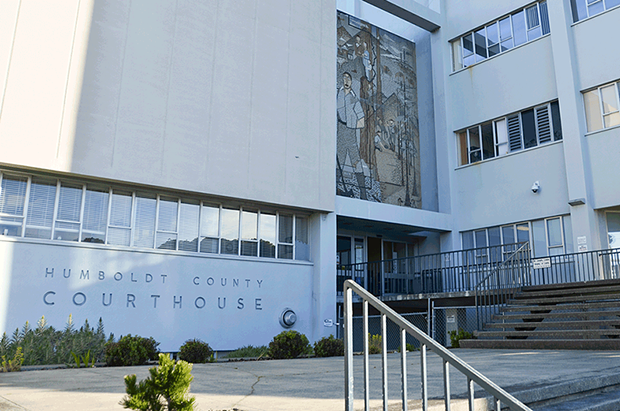 file
Humboldt County Courthouse
The Humboldt County Superior Court announced Friday that all people attending in-person court proceedings will be required to complete a daily COVID-19 screening before being allowed into a courtroom.
The court recently announced that with the rapidly rising number of positive COVID-19 cases, all criminal jury trials scheduled between Dec. 8, 2020 and Jan. 19, 2021
have been reset
. However, there are some hearings that require in-person appearances.
A screening station has been set up on the second floor of the courthouse. Those who do not pass the screening will be required to leave and will be provided information to appear via Zoom for their scheduled hearing.
For more on the required daily screening, read the press release and administrative order below.
See related PDF
See related PDF