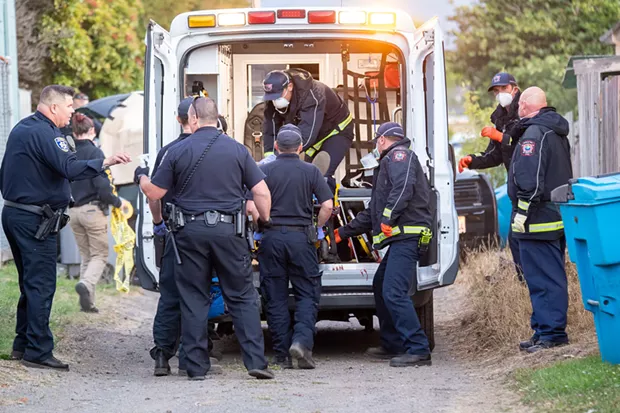 The Use of Force/Shooting Review Board called earlier this month by Eureka Police Chief Steve Watson found officers performed properly at the scene of a July police shooting that killed 51-year-old John Karl Sieger.
Sieger, a military veteran, was reportedly intoxicated and suicidal when he raised a pistol at officers
during a tense standoff
at a home on the 2800 block of Lowell Street last year.
The board looked at the officers' performance in regard to several situations at the scene covered by EPD policies, including use of force, use of firearm, hostage and barricaded subject, mental illness commitments and crisis intervention, finding they "performed their duties within policy."
The exception the board found was two officers whose cameras were not active during the situation, with one officer not turning it on after arriving at scene and another shutting it off at some point, but determined the first instance was "stress related" and there was no "malicious intent" in the second action.
The board included Arcata Police Chief Brian Ahearn, Cal Fire Chief Rhett Imperiale, former Eureka City Council member and retired Humboldt County Sheriff's Office captain Melinda Ciarabellini, Humboldt State Vice President of Enrollment Management Jason Meriwether and EPD Mobile Intervention Services Team officer Ryan Swanson.
Find the EPD release below and related materials
here
.
Review Board Findings