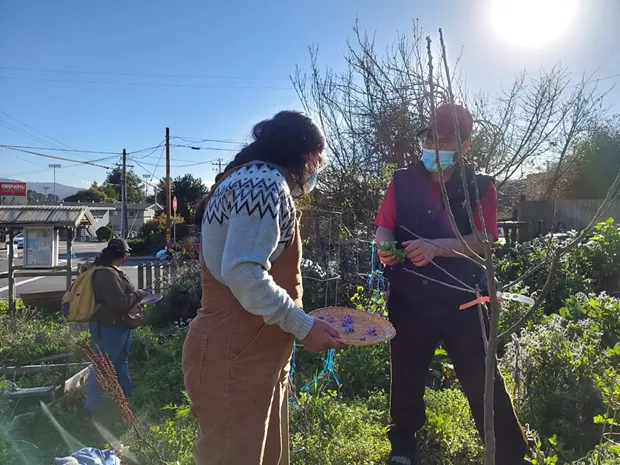 Centro del Pueblo
Brenda Perez with Adan Cervantes Perez at a community garden.
Centro del Pueblo is launching a new gardening program this spring that would empower Humboldt County's Latinx community to learn and share their gardening knowledge says Karina Coronado, a Centro del Pueblo volunteer who is spearheading the program.
"Comida del Pueblo" will provide herbs and vegetables for micro-gardening, spaces in community gardens for full gardening and offer skill-share classes outdoors, following social distancing guidelines.
Centro del Pueblo began planting seeds for starters that they will give to participants and is currently reaching out to other organizations to collaborate with for more gardening opportunities.
"I think this is a very special opportunity that I get to be a part of," Coronado says. "There's so much knowledge to share especially during a pandemic."
Adan Cervantes Perez, who is also spearheading the effort, would like the program to be an opportunity for families to share intergenerational knowledge and experiences with their children.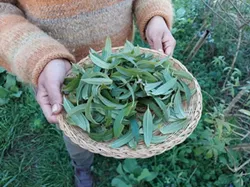 "I'm from Puebla, Mexico, I've been here in the U.S., California for 20 years and I've noticed that a few kids have lost a lot of their heritage, that they only know a few things from their culture, the rice, beans, corn but not how it's cultivated and made," Perez says in Spanish. "From the bottom of my heart, through the program, I would just like to share the knowledge that I learned from my hometown here so that we don't lose those customs."
The program would make access to food easier for the Latinx community but the most important goal of "Comida del Pueblo" is to establish a knowledge-sharing network of food and medicine cultivators to teach families about the importance of food.