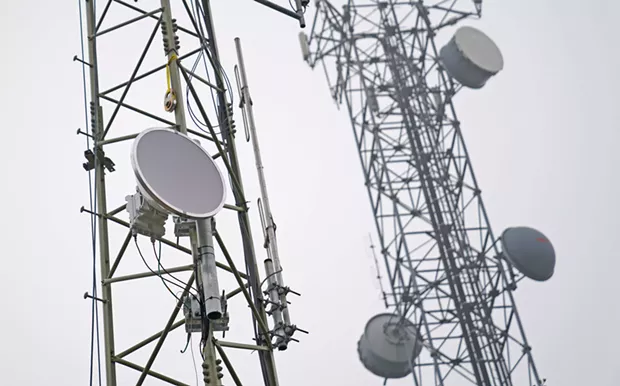 The Yurok Reservation's internet service provider Yurok Connect has launched an Emergency Broadband Benefit program that will provide free digital devices and a monthly service discount to eligible customers.
"This new program will provide virtually free internet service to those who are having trouble making ends meet during this challenging time. It is going to benefit many tribal and non-tribal reservation residents," said Yurok Tribe Chair Joseph L. James in a news release. "I would like to thank our IT Department for working creatively to make this happen."
The goal of the program is to ensure internet service for residents to access virtual healthcare, jobs and educational opportunities.
The EBB program will offer eligible customers a reduction of up to $75 per month on their internet bills and an Android tablet. To be eligible, customers must:
Qualify for the Lifeline program;
Receive benefits under the free and reduced-price school lunch program or the school breakfast program, including through the USDA Community Eligibility Provision, or did so in the 2019-2020 school year;
Receive a Federal Pell Grant during the current award year;
Experience a substantial loss of income since February 29, 2020, and the household had a total income in 2020 below $99,000 for single filers and $198,000 for joint filers; or
Meet the eligibility criteria for a participating providers' existing low-income or COVID-19 program.

Yurok Connect will begin taking applications for the EBB program on May 12. Weitchpec residents who'd like to apply can call (530) 599-1375, Klamath area residents can call (707) 951-8028.
Read the full press release below.
<!——StartFragment——>
Today, Yurok Connect launched a new program that will provide free digital devices and a substantial discount on monthly internet bills to eligible customers on the Yurok Reservation.

The Federal Communications Commission recently approved Yurok Connect to establish an Emergency Broadband Benefit (EBB) Program. The Emergency Broadband Benefit Program will offer eligible Yurok Reservation households a reduction of up to $75 per month on monthly internet bills. All qualified participants will also be offered a Wi-Fi-capable Android tablet. These services are open to new and existing Yurok Connect customers.

"This new program will provide virtually free internet service to those who are having trouble making ends meet during this challenging time. It is going to benefit many tribal and non-tribal reservation residents," said Joseph L. James, the Chairman of the Yurok Tribe. "I would like to thank our IT Department for working creatively to make this happen."

The Emergency Broadband Benefit Program was set up to help households struggling to pay for internet services during the pandemic. This Program will assist many families, elders and individuals on the Reservation, where the median household income is $11,000 per year. The Program will ensure that residents have access to virtual healthcare, jobs and educational opportunities.

The Emergency Broadband Benefit is limited to the monthly service discount and each eligible household will receive one device. To be eligible, one member of the household must one of the following criteria:

Qualifies for the Lifeline program;
Receives benefits under the free and reduced-price school lunch program or the school breakfast program, including through the USDA Community Eligibility Provision, or did so in the 2019-2020 school year;
Received a Federal Pell Grant during the current award year;
Experienced a substantial loss of income since February 29, 2020 and the household had a total income in 2020 below $99,000 for single filers and $198,000 for joint filers; or
Meets the eligibility criteria for a participating providers' existing low-income or COVID-19 program.

Yurok Connect will begin taking applications for this program on May 12, 2021. To apply for the Yurok Connect discount and to receive a free digital device, please call (530)-599-1375 if you live in the Weitchpec area. The phone number for Klamath area residents is (707) 951-8028. The Emergency Broadband Benefit Program will expire when funds are exhausted or six months after the US Department of Health and Human Services declares the end of the COVID-19 health emergency. The EBB program is funded by the Consolidated Appropriations Act, 2021 (CAA), which established the Emergency Broadband Connectivity Fund of $3.2 billion.

Prior to the EBB program, only Eligible Telecommunications Carriers (ETCs) were qualified to offer programs, such as Lifeline, which prevented Yurok Connect from accessing these funds. The FCC announced on February 25, 2021 that non- ETC broadband providers could apply for the EBB program.

Tribal citizens living off of the reservation are encouraged to contact their internet service provider to see if EBB discounts are available in their area. Additional information about the program can be found here.

Yurok Connect is currently upgrading and expanding its broadband deployment system. Even though the project is not yet complete, many homes have already received a high-speed service for the first time. In the next couple of months, numerous homes will get access to the internet and existing customers will receive a truly fast service.

Owned by the Yurok Tribe, Yurok Connect is one of only a handful of tribally operated Wireless Internet Service Providers. Yurok Connect was established with funds from 2009 USDA Community Connect Grant and started offering broadband service in 2013 on the Yurok Reservation.

For additional info about Yurok Connect, please visit https://www.facebook.com/Yurokconnect

<!——EndFragment——>