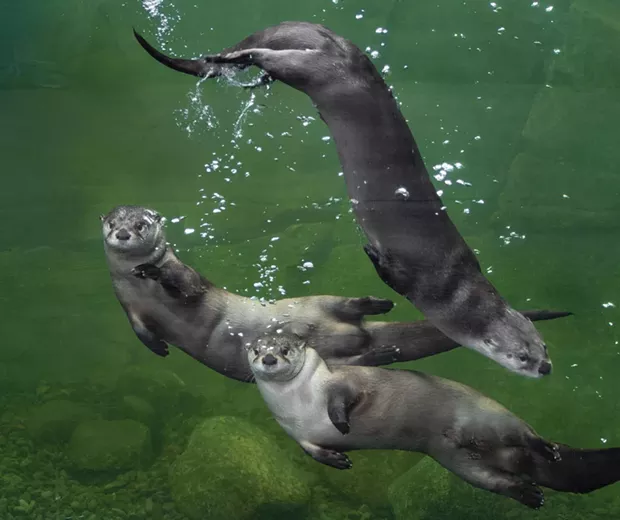 Photo courtesy of Sequoia Park Zoo
River otters at the Sequoia Park Zoo Watershed Heroes exhibit.
Sequoia Park Zoo will continue to mandate masks for guests who are 3 years old and older on the grounds that some animals, like the adorable river otters, are more susceptible to contracting the COVID-19 virus.
In a video tweeted by the zoo, keeper Ruth Mock talks about why they wear masks and why guests should continue to do so, especially when visiting the otters.
"Thank you all for coming and wearing your mask, especially around the animals like the North American river otters, which are a species that we suspect are susceptible to COVID-19. That means that they can catch it from us," Mock says in the video. "We know that they can catch other types of the coronavirus, so we're just being extra careful when we're around the animals."
Watch the full video below.
<!———EndFragment———>