The
New York Times
reports
that Robert Durst, "the enigmatic real estate scion who evaded criminal suspicion for half his life only to become a national sensation after damaging admissions were aired in a 2015 documentary on HBO, was convicted on Friday in the execution-style murder of a close confidante more than 20 years ago." For five years starting in 1995, Durst was also a resident of Trinidad.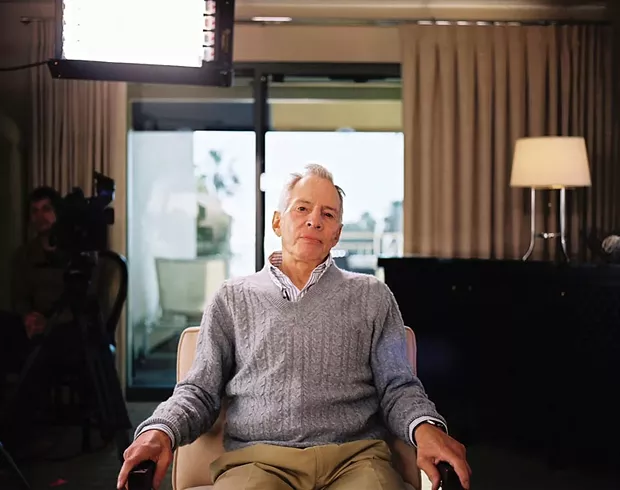 Courtesy of HBO
Robert Durst in the documentary "The Jinx: The Life and Deaths of Robert Durst."
This conviction is for the 2000 murder of Susan Berman, though prosecutors allege her death is connected to the disappearance and death of Durst's wife and the death of another person, Morris Black. Read the
Journal
's 2015 story on Durst and his time in Humboldt
here
, including how Durst drove from Humboldt County to Los Angeles to shoot Berman in her Los Angeles home.