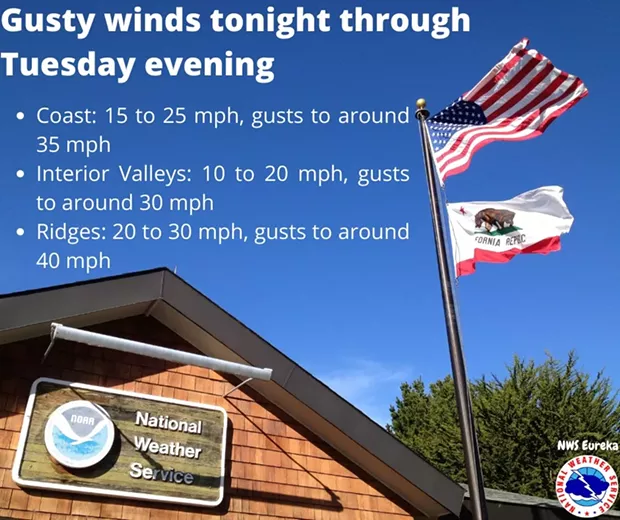 The Eureka office of the National Weather Service reports that today's blustery winds are expected to increase tonight and last into Tuesday, with gusts up to 35 mph along the coast and 40 mph across interior ridges in the wake of a dry cold front.
"Gusty winds will be capable of blowing unsecured objects around and also capable to bring down some trees and/or tree limbs," a NWS Facebook post states.

Visit weather.gov/eka for more information about your specific location.