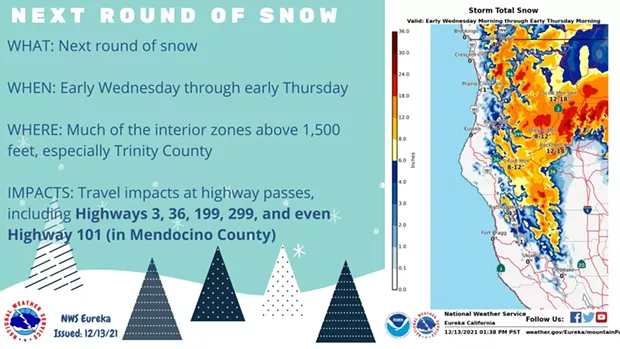 Break out the chains.
A winter storm warning is in effect until 10 p.m. today, with heavy snow on the highest parts of state routes 36 and 3 in Trinity County, according to the National Weather Service.
This afternoon, snow levels will move down to the 2,000-foot level in Humboldt and Del Norte counties, which means more heavy accumilations around Berry Summit and the Collier Tunnel, the NWS forecasts.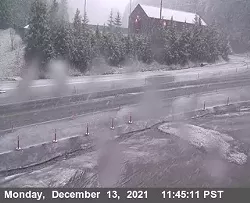 Chains are required at Horse Mountain and Bald Hills Road, according to the county of Humboldt.
Things are expected to mellow out a bit by evening, but scattered showers will continue into the early hours of Tuesday, with flurries dipping down as low as 1,000 feet, which could impact highway summits in Mendocino and Lake counties.


And more snow is on its way.
"A low pressure system will move through on Wednesday and bring another round of snow back to interior areas of Northwest California," a NWS post states. "Travel impacts at most highway passes are expected with this next system, including Highways 3, 36, 199, 299, and even Highway 101 (in Mendocino County)."
Find more information at
https://www.weather.gov/eka/mountainPassForecast
.
<!——EndFragment——>