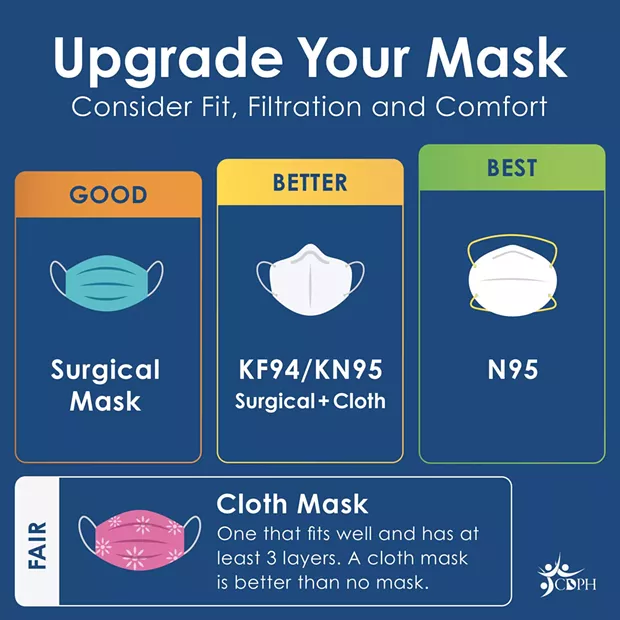 The COVID-19 testing supply shortage will more than likely continue throughout the Omicron surge, which is expected to peak locally in one or two weeks, Humboldt County Health Officer Ian Hoffman said during a press conference today.
"The big take home is if you are having trouble finding supplies, know that you are not alone, this is happening everywhere," Hoffman said, adding that if there is a need to prioritize "we should really be prioritizing those who are sick to find out if they have COVID or some other colds that are certainly circulating in our community right now. Everyone is working hard across the country, the state and here locally to get out any tests that are available."
Hoffman also encouraged those who have not yet done so to sign up for the four tests that are available to every household from the government at covidtests.gov and noted that many children have access to testing at school or through take-home tests distributed by districts after the holiday break.
Meanwhile, Hoffman said, the numbers are "getting quite high" and that trend is expected to continue. Currently, the county is seeing a case rate of 150 confirmed COVID cases per 100,000 people, he said, which is "double what it was last week."
"We know that Omicron is fast moving, it's highly contagious and it's definitely here based on the numbers," Hoffman said. "Widespread."
And, he said, even once Humboldt hits the peak, those numbers will still be high as the county comes down the other side of a very sharp spike in cases.
The health officer continued to emphasize that vaccination has clearly been shown to lessen the risk of hospitalization and death, noting that the "vast majority" of hospitalizations for those 50 and younger have been unvaccinated individuals.
Masks also play an important role.
"We know that there is a lot more spread with this, so increased mask usage and an increased quality of mask is certainly something that will help protect you," Hoffman said.


When asked by a reporter, the health officer said there are no plans to initiate a lockdown or otherwise "change any local policies."
See the first half of the press conference below. A portion is not available due to technical issues.

<!———EndFragment———>