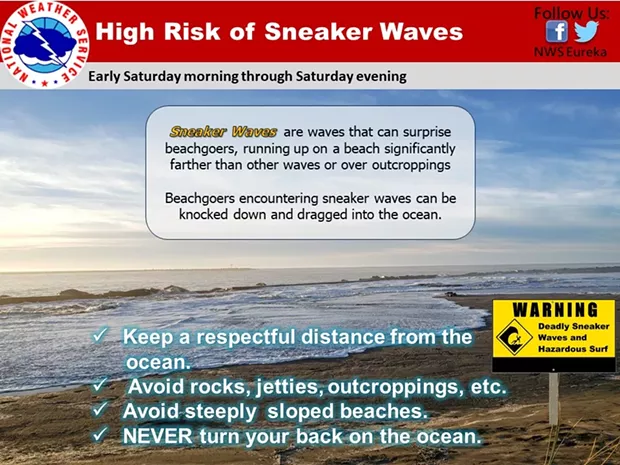 The Eureka office of the National Weather Service is warning of a high risk of sneaker waves Saturday due to a long-period westerly swell of around 6 to 9 feet, with a hazardous beach statement in effect from late tonight through Saturday night.
Sneaker waves are large powerful waves that can appear suddenly after a long period of relative calm.

"Conditions will be hazardous for beachgoers on Saturday," a NWS post states. "Don't be fooled by an ocean that looks calm. There can be 30 minutes of small waves before a sneaker waves strikes without warning, sweeping people into the sea from rock, jetties, and beaches. Stay farther back from the water and never turn your back on the ocean."