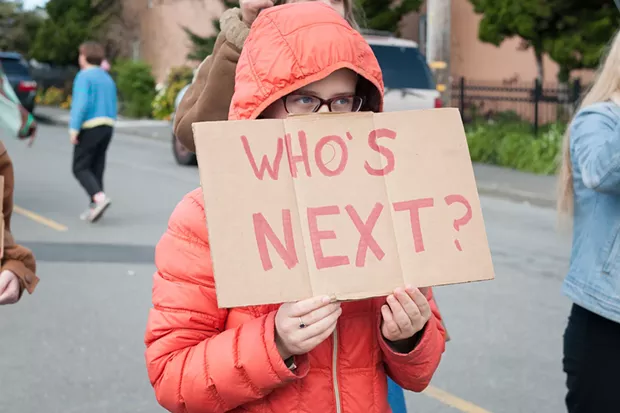 Photo by Mark McKenna
Sunny Brae Middle School student Nova Vaur held a sign asking, "Who's next?" at Saturday's March For Our Lives in Arcata.
The Arcata Plaza was flooded with people Saturday afternoon in solidarity with nationwide March For Our Lives protests to demand lawmakers work to enact new gun control measures in the wake of yet another mass school shooting.
The local march, which was organized by March For Our Lives Arcata chapter leads Jasmine McKnight, Astreya McKnight, Natalie Lehman and Natalie Dreyer, drew dozens of people, many holding signs emblazoned with slogans like, "Protect Kids, Not Guns," "Gun Safety Now" and "Just Say No To Assault Rifles." The group gathered at the Arcata Plaza and marched to the Creamery Building, where a number of speakers addressed the crowd. Local photographer Mark McKenna was there and shared the following slideshow.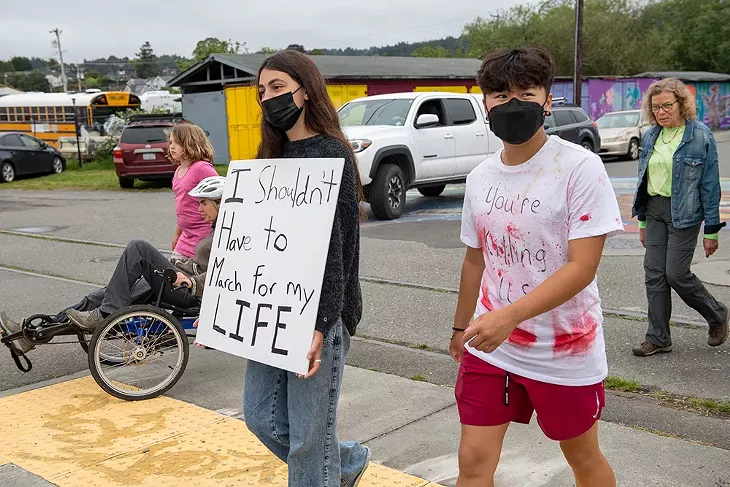 24 slides