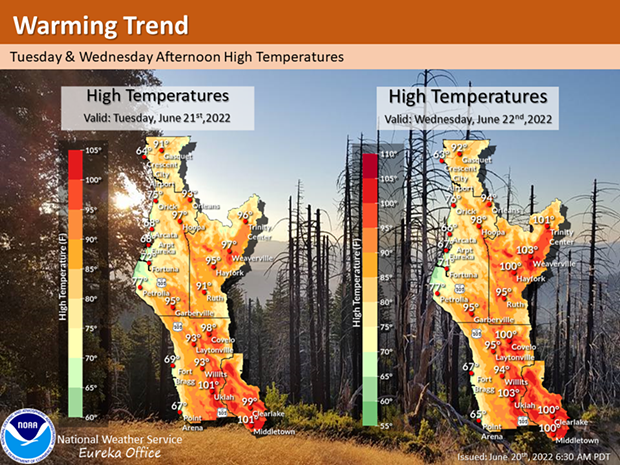 It's going to warm up tomorrow and the next day, especially inland, for the first official two days of summer.
According to the Eureka office of the National Weather Service, a high pressure aloft "will result in increasingly hot interior temperatures through mid-week."
Garberville and Hoopa are forecast to hit 100 degrees Tuesday and 98 and 99, respectively, on Wednesday while Willow Creek is expected to hit 101 followed by 100.
On the coast, "cool northerly winds will persist" each afternoon over the next two days, with Eureka expected to hit 73 tomorrow and 70 on Wednesday, according to NWS.
For more local weather information, visit
weather.gov/eka
.