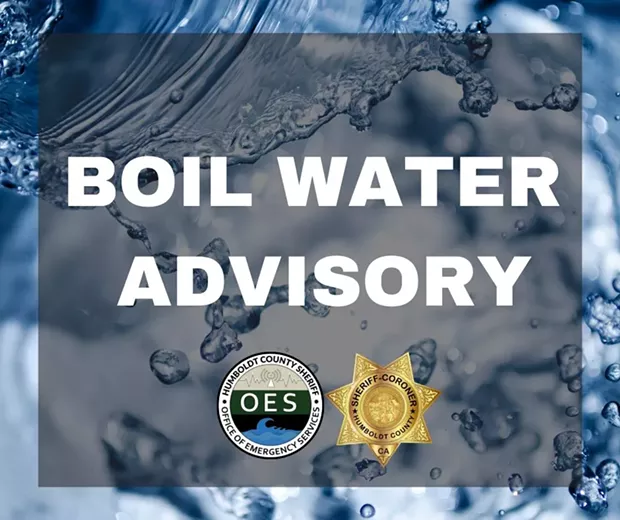 A boil water advisory has been issued for the city of Rio Dell and parts of Fortuna due to today's magnitude-6.4 earthquake and responding power outage.

Residents in Rio Dell and the Forest Hills Subdivision in Fortuna are warned not to drink water without boiling it first or to use bottled water. Water should be boiled for one minute and then allowed to cool.

According to the Humbodt County Office of Emergency Services, potable water is available at the following locations: Rio Dell Fire Hall, 50 West Center St. in Rio Dell and Rohner Park Pavilion, 9 Park St. in Fortuna. Residents are asked to bring a clean container at 5 gallons max.
The advisory is in effect until further notice.